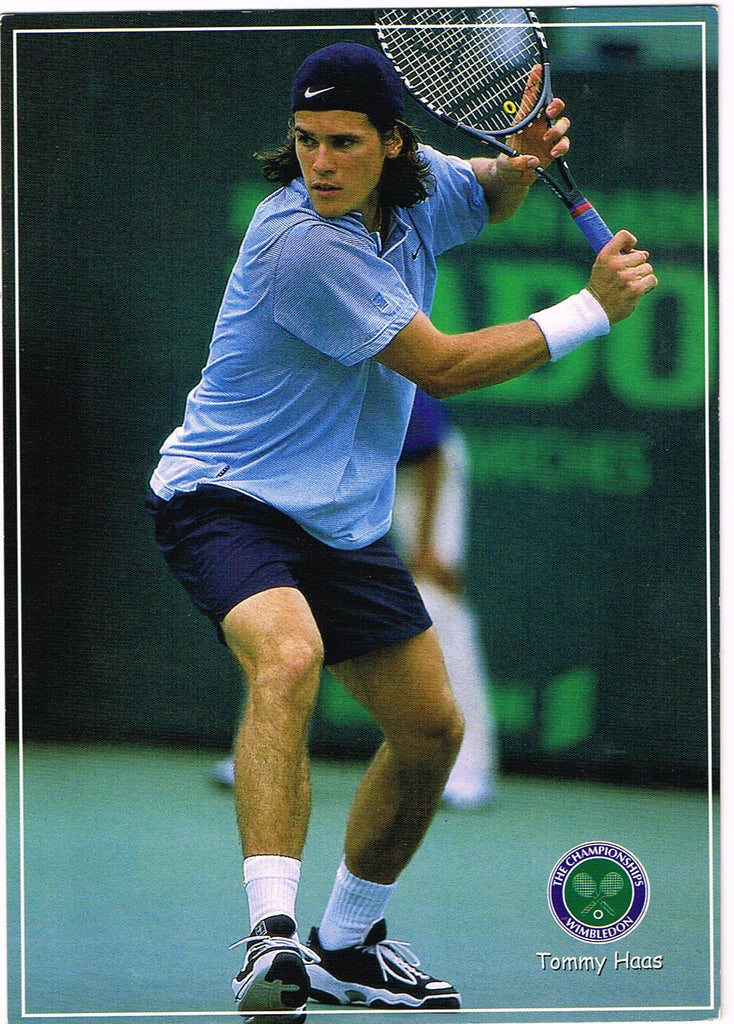 POSTCARD Tommy Haas (Order Code ST2605)
Standard size postcard (6" x 4") with photograph by Michael Cole. Published by Sporting Titles of London for the Wimbledon Lawn Tennis Museum.
Status as at April 2021: more than 10 copies in stock
Collectable tennis postcard of the German former tennis player who reached as high as second in the rankings. He made a semi final appearance at Wimbledon in 2009, defeating future champion Novak Djokovic on the way.