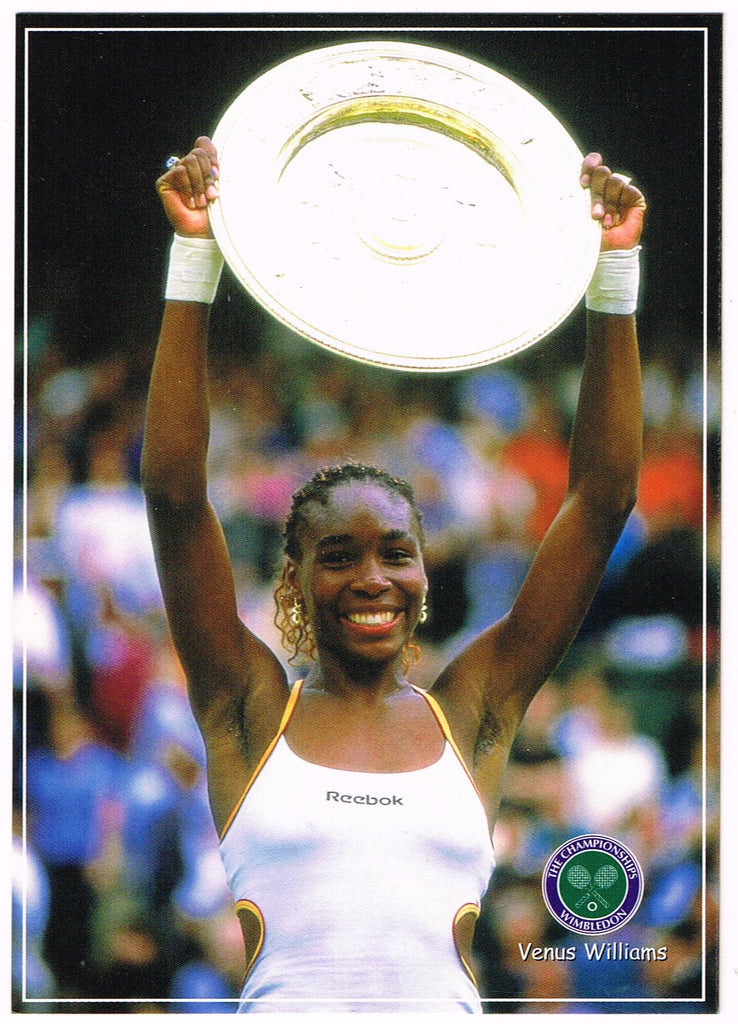 POSTCARD Venus Williams (Order Code ST2766)
Standard size postcard (6" x 4") with photograph by Allsport (UK) Ltd.. Published by Sporting Titles of London for the Wimbledon Lawn Tennis Museum.
Status as at April 2021: more than 10 copies in stock
Collectable tennis postcard of the five time Wimbledon champion holding aloft the Rosewater Dish, She won seven Grand Slam singles titles overall and achieved further success in doubles with her sister Serena, winning 14 Grand Slam doubles titles and all four slams more than once.