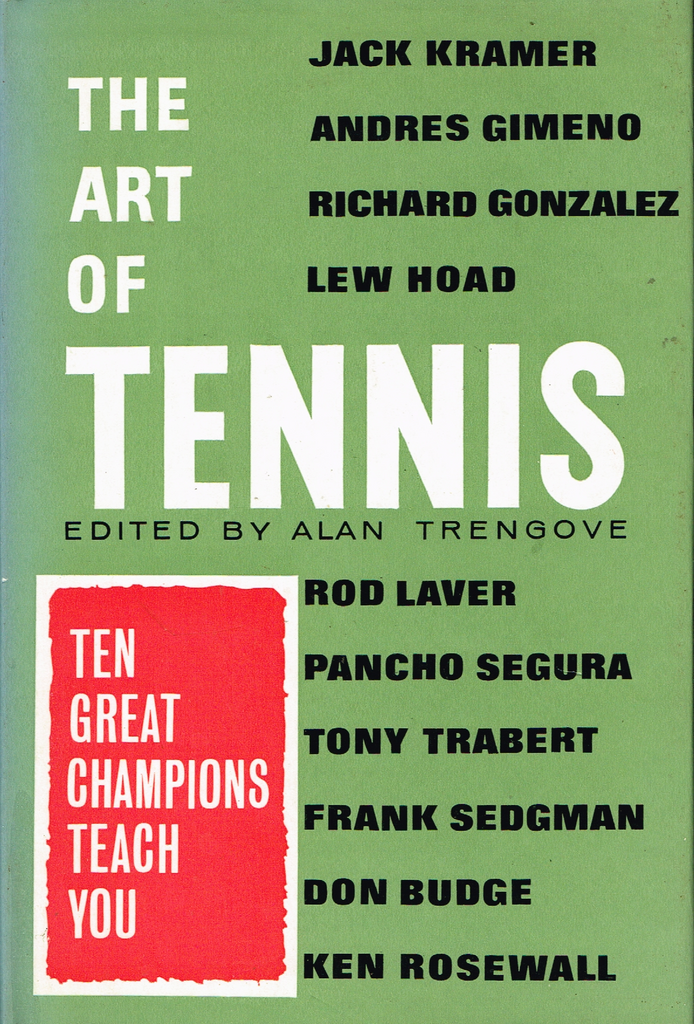 The Art of Tennis
A tennis classic from 1964.
"The Art of Tennis, edited by Alan Trengove, is a beautifully illustrated coffee table book that celebrates the artistry and elegance of tennis. With stunning photographs and insightful commentary from some of the sport's most celebrated players and coaches, this book is a must-have for any tennis enthusiast.
From the grace and power of Roger Federer to the finesse and creativity of Martina Hingis, The Art of Tennis offers readers a unique and intimate glimpse into the world of professional tennis. Through engaging writing and captivating imagery, this book explores the artistry and technique that make tennis such a thrilling and beautiful sport.
Whether you're a casual fan or a dedicated player, The Art of Tennis is a must-read book that will inspire and delight."
Hodder & Stoughton, 192 pages, hardback with dustjacket,