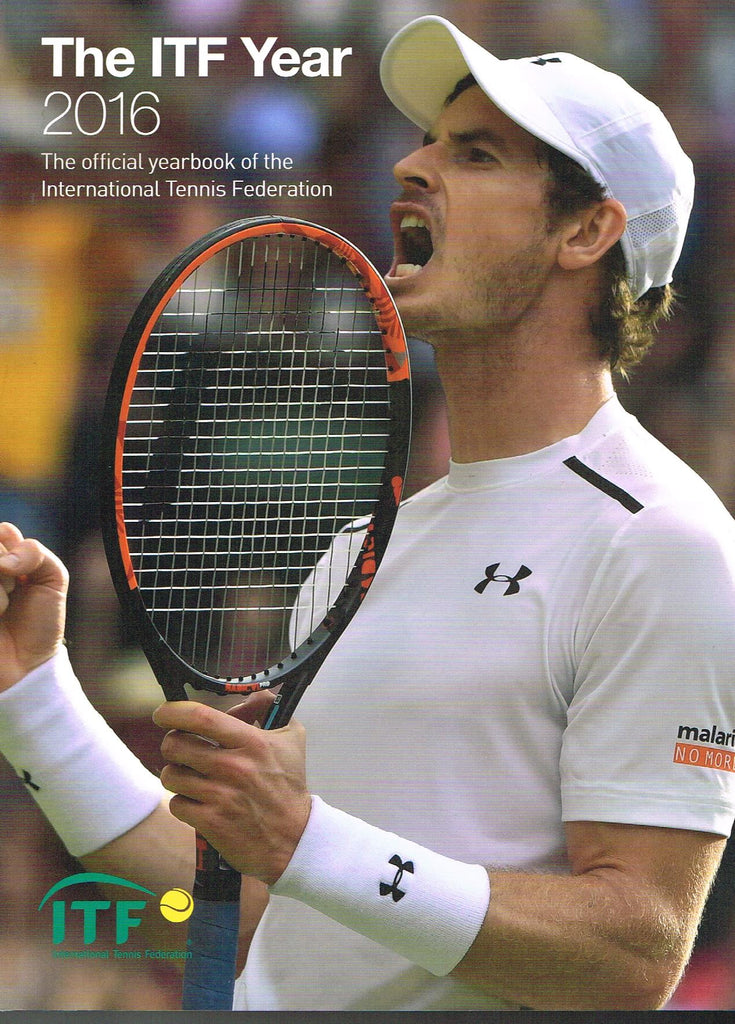 The ITF Year 2016
This 16th edition of the International Tennis Federation's official yearbook is the final in this valuable series of reference books. In December 2017 The ITF told Tennis Gallery Wimbledon that they will no longer be producing a printed tennis yearbook.
Weighing in at one kilogram in and 418 pages this comprehensive reference book looks back on the incredible 2016 tennis season which saw extraordinary achievements by Andy Murray, Novak Djokovic, Angelique Kerber and Gordon Reid. The book covers tennis at all levels, and has feature articles and great photography to go along with the statistical and historical information.
Editor Jamie Renton has done a superb job, and the ITF are to be commended for the quality of this indispensable yearbook. It is just such a shame that this is the last.