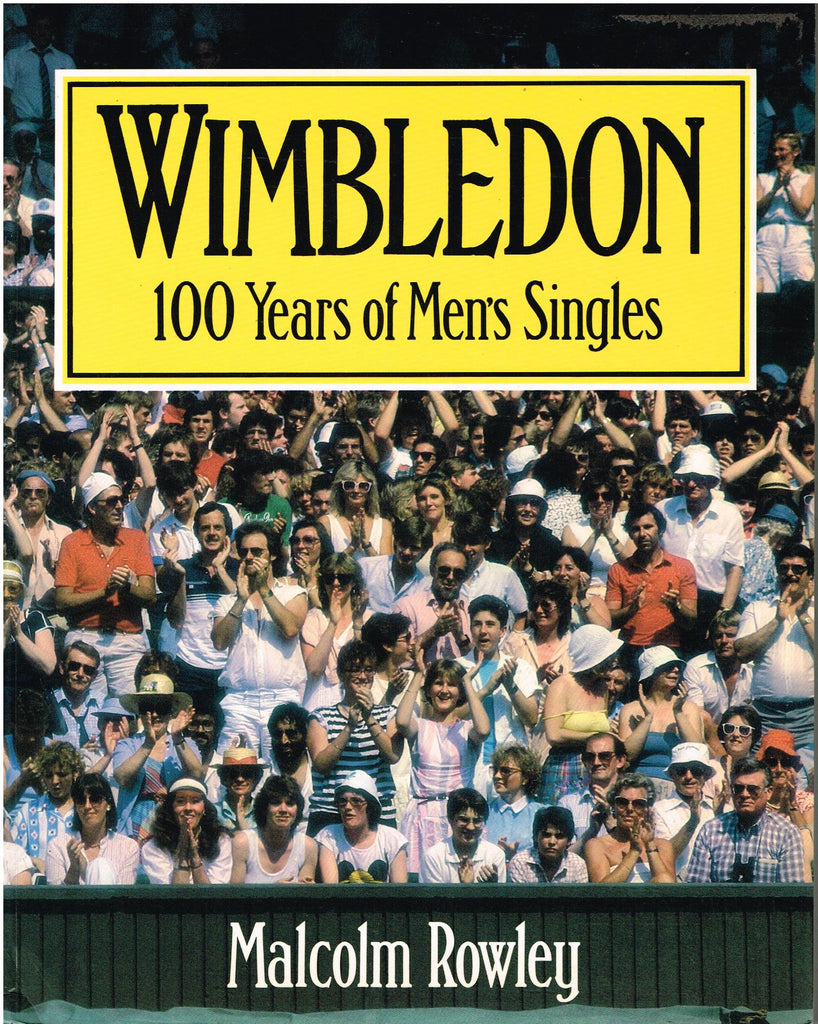 WIMBLEDON 100 Years of Men's Singles
CONDITION  Previously-owned / Very good
SIZE  225 x 280 mm approx.
POSTAL WEIGHT  0.65 kilograms
1986 marked the 100th anniversary of the men's singles Championship at Wimbledon. With the help of over 100 press cuttings from the major newspapers from Australia, Great Britain and the USA, author Malcolm Rowley chronicles the triumphs of iconic champions from SPENCER GORE in 1877 through to seventeen year old BORIS BECKER in 1985.
WIMBLEDON - 100 YEARS OF MEN'S SINGLES by Malcolm Rowley (Sidgwick & Jackson, UK, 1986, 120 pages, soft covers, large format)