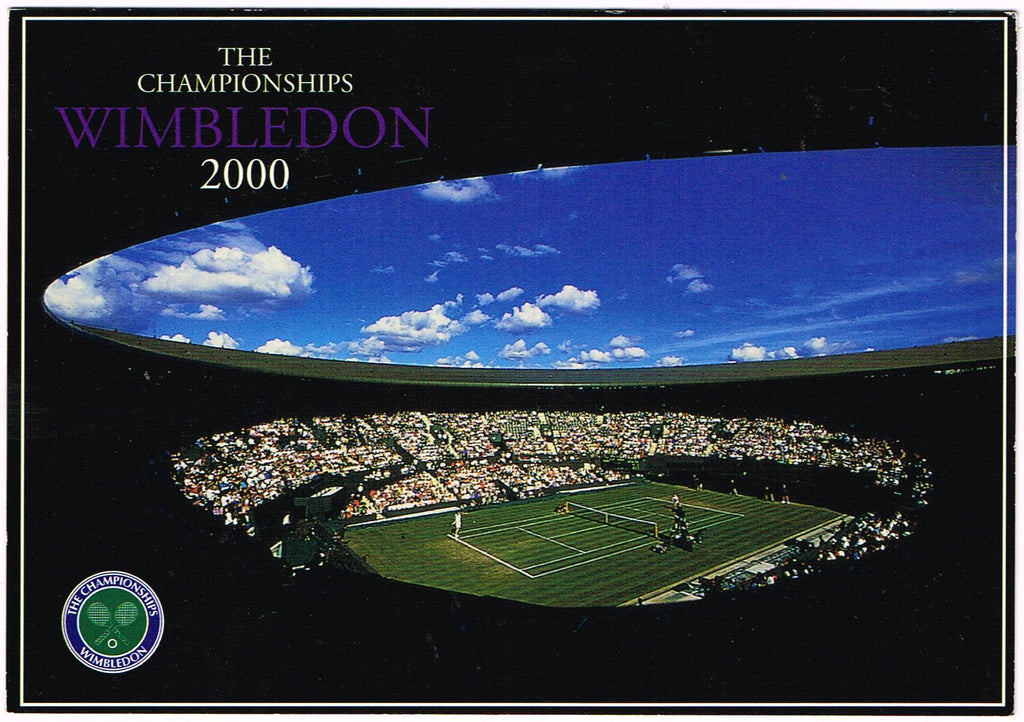 POSTCARD Wimbledon 2000 (Order Code ST2513)
Standard size postcard (6" x 4") with photograph by Allsport (UK) Ltd. Published by Sporting Titles of London for the Wimbledon Lawn Tennis Museum.
Status as at April 2021: more than 10 copies in stock. 
Collectable tennis postcard of Centre Court during the 114th edition of the Championships.