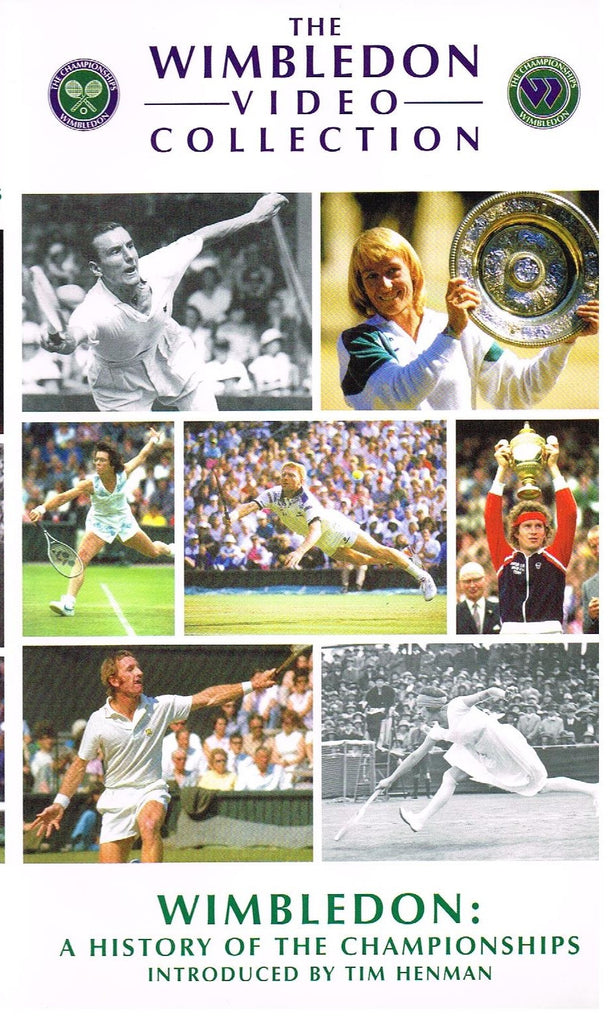 Wimbledon - A History of The Championships
CONDITION  As new
SIZE  125 x 205 x 60 mm approx.
POSTAL WEIGHT  0.6 kg
This wonderful film is only available on VHS cassette. Packed with archive footage and interviews with past champions, the film covers the period 1877 to 2000. The interviews with ROD LAVER, KEN ROSEWALL, JOHN NEWCOMBE, FRANK SEDGMAN, JOHN McENROE, JACK KRAMER, BOB HEWITT, FREW McMILLAN, MARIA BUENO, BILLIE JEAN KING, EVONNE GOOLAGONG, MARGARET COURT, PAM SHRIVER and MARTINA NAVRATILOVA are fascinating, and the archive film of past champions and great matches is a sheer joy.
(VHS video pack, 2 cassettes, running time 2 hours 40 minutes)