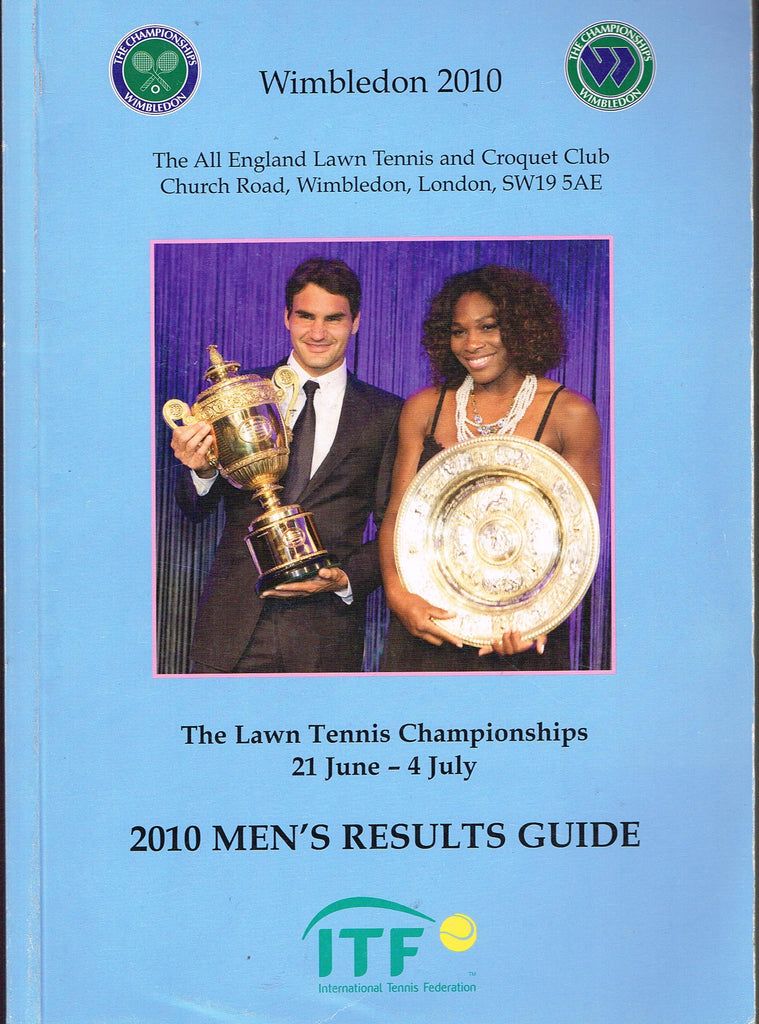 Wimbledon Results Guide 2010
These books are jointly published by the ITF and the All England Lawn Tennis Club for the benefit of journalists and broadcasters covering The Championships. They are not available to the public.
The book gives the full singles results for all players with a direct entry or a wildcard for the 2010 Wimbledon Championships, and covers the period 1 January to 7 June 2010.
There are also full drawsheets for the preceding Grand Slam Championships (Wimbledon and US Open 2009, Australian and French Open 2010.
(soft covers, 494 pages)